Kids Corner
Kids! Browse around, learn something new and have some fun!

Disclaimer: Move With Me Physical Therapy is not responsible for privacy practice, content, products, or advertising, nor do we necessarily endorse the content of these websites.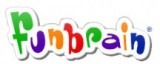 Since 1997, kids, teachers, librarians, and parents have enthusiastically turned to Funbrain for its free educational games, online books, and comics. Funbrain, created for kids ages preschool through grade 8, offers more than 100 fun, interactive games that develop skills in math, reading, and literacy. Plus, kids can read a variety of popular books and comics on the site, including Diary of a Wimpy Kid, Amelia Writes Again, and Brewster Rocket.
Teachers and librarians can confidently encourage students to use Funbrain during their free time in class, assured that kids will enjoy an educational, safe online learning experience. Funbrain's games help students build on what they have learned in class and acquire new skills in reading, math, and problem solving.
Parents can trust Funbrain to deliver a fun and safe experience for even the youngest children. The Playground helps parents introduce their preschoolers to the Internet and teaches them how to manipulate the mouse and keyboard. Selected by FamilyFun magazine in its September 2010 issue as one of the top ten websites for kids, Funbrain is committed to providing a safe gaming environment that bridges learning and entertainment.

PBS KIDS is committed to making a positive impact on the lives of children through curriculum-based entertainment. With a 360-degree approach towards learning and reaching children, PBS KIDS leverages the full spectrum of media and technology to build knowledge, critical thinking, imagination and curiosity. By involving parents, teachers, caregivers and communities as learning partners, PBS KIDS helps to empower children for success in school and in life..
For Kids –
Homework help & how the body works
For Teens –
Answers, advice and straight-talk