Parents Page
Parents, please feel free to browse the following links to gain insight and useful information.

Disclaimer: Move With Me Physical Therapy is not responsible for privacy practice, content, products, or advertising, nor do we necessarily endorse the content of these websites.

ZERO TO THREE is a national nonprofit organization that informs, trains and supports professionals, policymakers and parents in their efforts to improve the lives of infants and toddlers.
Early experiences set a course for a lifelong process of discovery about ourselves and the world around us. Simply put, early experiences matter. We encourage you to learn more about very young children, early development and the work of ZERO TO THREE by exploring our site.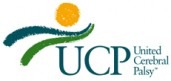 UCP educates, advocates and provides support services to ensure a life without limits for people with a spectrum of disabilities. UCP works to advance the independence,
productivity and full citizenship of people with disabilities through an affiliate network that has helped millions.

The Department of Health and Human Services manages the delivery of health- and human-related services for all North Carolinians, especially our most vulnerable citizens – children, elderly, disabled and low-income families. The Department works closely with health care professionals, community leaders and advocacy groups; local, state and federal entities; and many other stakeholders to make this happen.
This link will lead you to a useful page on Down Syndrome including helpful information and links to local resources in North Carolina.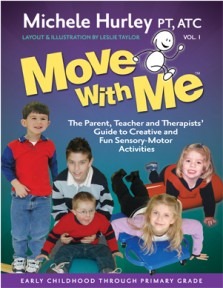 Michele Hurley is also a published author of the workbook Move With Me: The Parent, Teacher and Therapists' Guide to Creative and Fun Sensory-Motor Activities. Her intent was to create a book that would stimulate any child into reaching his or her personal best, using therapy-based games and plenty of hands-on fun!
This fun workbook is a collection of 34 sensory-motor activities, imaginatively conceived and whimsically illustrated that address both fine motor and gross motor skills, perfect for children of all abilities.

Cerebral Palsy Guidance was created to provide answers and assistance to parents of a child with cerebral palsy. Our goal is to reach as many members of the cerebral palsy community as possible, building up a network of support, as well as providing necessary assistance.
We cover cerebral palsy from all angles–from symptoms, causes, and treatment, to daily living information, such as communication and transitioning to adulthood articles.
Our information is provided by expert writers and is thoroughly researched and cited.